National Research Council of Italy

Mario Coccia
Research Director (Dirigente di Ricerca)


Email:  Questo indirizzo email è protetto dagli spambots. È necessario abilitare JavaScript per vederlo.

Editorial
Board (member)


Discover Sustainability
HighTech and Innovation Journal
Sensors
Economics and Business Letters

Publications


Topics of interest

Scientific Development
COVID-19 and Environment
Sustainable Technology for Energy Systems
Technologies for Removal of Emerging Contaminants
Complex Adaptive Systems
My main passion is evolution of technology and technometrics. My philosophy of science is "Vere scire est per causas scire" (Really know through the cause). The goal of my scientific research is to make statistical analyses, models, do experiments, and conduct observational studies that illuminate the evolutionary properties of technology in society, processes of coevolution between technologies, and the measurement of technological advances over time and space. I have been research fellow at the Max Planck Institute of Economics and visiting professor at the Polytechnics of Torino and University of Piemonte Orientale (Italy). I have conducted research work at the Georgia Institute of Technology, Yale University, United Nations University-Maastricht Economic and Social Research Institute on Innovation and Technology (UNU-MERIT), RAND Corporation (Washington D.C.), University of Maryland (College Park), Bureau d'Économie Théorique et Appliquée (Strasbourg), Munk School of Global Affairs (University of Toronto), and Institute for Science and Technology Studies (University of Bielefeld). I lead the CocciaLAB at ASU & CNR to investigate, with interdisciplinary scientific researches the determinants of socioeconomic phenomena, such as terrorism, war, crime, violence, new technology, evolution of scientific fields, economic growth, human progress, etc. I have published many papers on technology and social change in leading international journals such as Proceedings of the National Academy of Sciences of the United States of America, Technological Forecasting and Social Change, Technovation- The International Journal of Technological Innovation, Entrepreneurship and Technology Management, Energy Policy, Scientometrics, R & D Management, etc.
The theory of technological parasitism by Mario Coccia
Technological parasitism is a new theory to explain the evolution of technology in society developed by Coccia Mario. In contrast to theories that technology and innovation originate and evolve only in pure competition, theory of technological parasitism is based on the idea that parasite-host relationships between technologies explain the evolution of technology, in particular host technologies with a high number of technological parasites have an accelerated evolution driven by long-run mutualistic symbioses, providing the basis for extensive macroevolution and adaptive behavior of systems of interactive technologies in markets. This theory may be useful for bringing a new perspective to explain and generalize the evolution of technology directed to sustain competitive advantage of firms and nations.
Bibliometrics of Mario Coccia
(Source: Scholar Google, 9 May 2022)

 List of Publications
(Scholar Google)

 

Total Citations

15299

H-index

92

i 10-index

199

i 100-index

90

 

 

Total Publications

 

Refereed Journal Articles, Books and Chapters of Books

276

Working Papers and Reports

160

Academic Conferences and Presentations

79

Major Awards (selected)

Academic and National Scientific Qualification for Full Professor (Professore Ordinario) in Applied Economics (MIUR Bando DD n. 1532/2016)

Awards 2009: n. 2 of the top 100 researchers under 40 years at National Research Council of Italy (the 1st in human sciences)

 
Mario Coccia, Italy - International Scientific Ranking

Source:https://exaly.com/author/8118262/mario-coccia/rankings (May 2022)


Coccia M. 2022. Optimal levels of vaccination to reduce COVID-19 infected individuals and deaths: A global analysis. Environmental Research, vol. 204, Part C, March 2022, Article number 112314, https://doi.org/10.1016/j.envres.2021.112314

 

Coccia M., Watts J. 2020. A theory of the evolution of technology: technological parasitism and the implications for innovation management, Journal of Engineering and Technology Management, vol. 55 (2020) 101552, S0923-4748(18)30421-1,https://doi.org/10.1016/j.jengtecman.2019.11.003


 

Coccia M. 2020. Factors determining the diffusion of COVID-19 and suggested strategy to prevent future accelerated viral infectivity similar to COVID, Science of the Total Environment, volume, 729, Article Number: 138474, STOTEN_138474, PII S0048-9697(20)31987-2, 20-APR-2020, https://doi.org/10.1016/j.scitotenv.2020.138474

 

Evolution and convergence of the patterns of international scientific collaboration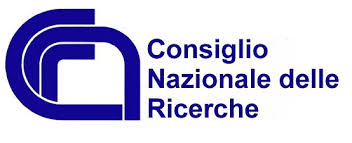 .
E-Mail:
Questo indirizzo email è protetto dagli spambots. È necessario abilitare JavaScript per vederlo.